Ford Rotunda Christmas Books
Pictured below are the Ford Rotunda Christmas books from 1957, 1958 and 1959. Each cover features an Edsel, along with other Ford Motor Company offerings. The Christmas book was given to children who visited the Ford Rotunda during the holidays, and included stories, games, color-ins, riddles and puzzles with Ford cars prominently displayed. The books were illustrated by the noted artist of children's books, Richard Scarry.


Image from the 1957 Rotunda Christmas book.




Detail of the 1959 Edsel on the 1958 Christmas book cover.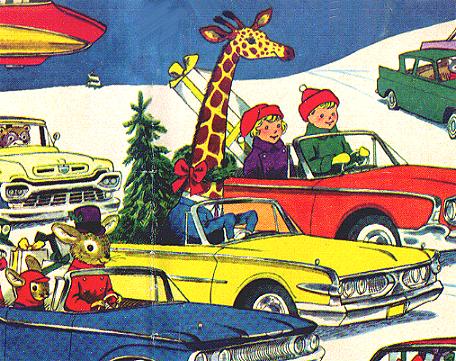 Closeup of the 1960 Edsel featured on the 1959 Christmas Book cover.


Email: smith@edsel.net