Edsels Found!
The Edsel.net webmaster recently had a chance to visit this collection of 3 Edsels found near his home in N.C.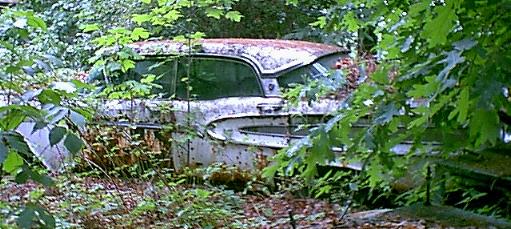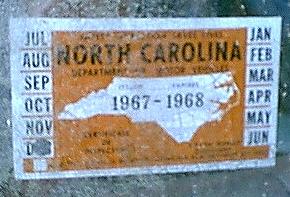 As you can see from this inspection sticker, these cars have not been on the road for some time. The Ranger (below left) did not have the Teletouch buttons, but rather the shift lever on the column. The Corsair (pictured on the right) sported back-up light delete covers, like those seen on the Road Legends models. You might need a chainsaw to get the Citation out of the woods!

I was told that none of these cars was for sale, so chances are they will continue to deteriorate further, tucked away in this rural setting.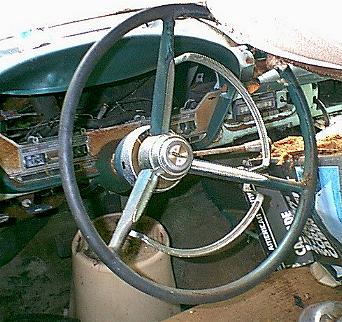 ---
David Fleischer writes...I want to share with you some pictures of an Edsel I discovered the day before xmas. The car is located just a half hour from my house. I want to buy this car, but my property is just full to capacity with cars, so I am willing to pass along to any of you that may be interested. Heres the info on the car and the pictures attached below: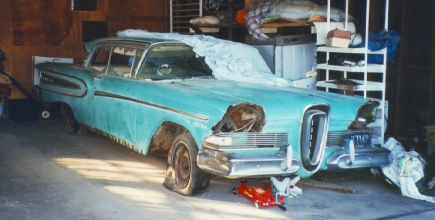 The car is a 1958 Edsel Citation 2 door hardtop with 71,000 miles. Sat since 1970 and needs new front fenders and lower rear quarters. Was unfortunately vandalized and will need most glass to be replaced as well as dent repairs on roof and trunk lid.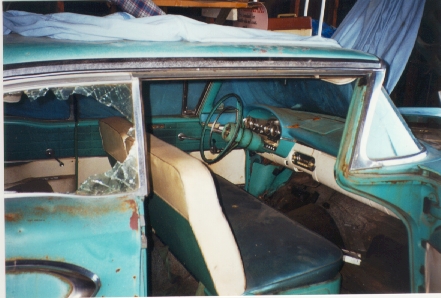 Interior is surprisingly good. The door panels and rear seat are excellent. Drivers seat area was reupolstered at one time. Engine starts and runs. It is mechanically 100 percent complete. The color is a single tone turquoise and includes 4 original spinner wheel covers that also have turquoise centers. Will consider any offer.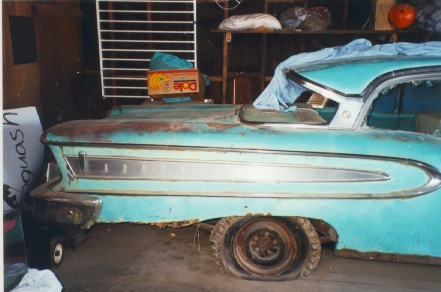 Please contact: Michael Solis Phone 801-571-9627 Address 520 East 12300 South Draper, Utah 84020


---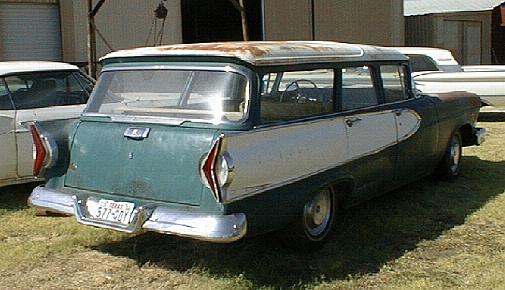 Ron Ball reports another Edsel find, this time a 1958 Villager 9 Passenger Wagon... "The person I got it from purchased it from a friend whose parents bought it new, and it was just sitting in his garage. It has a 1968 inspection sticker on windshield . Last driven in 1987."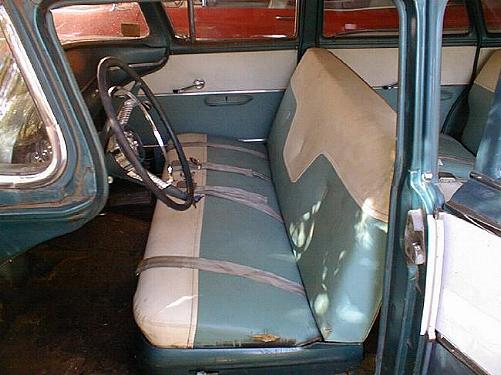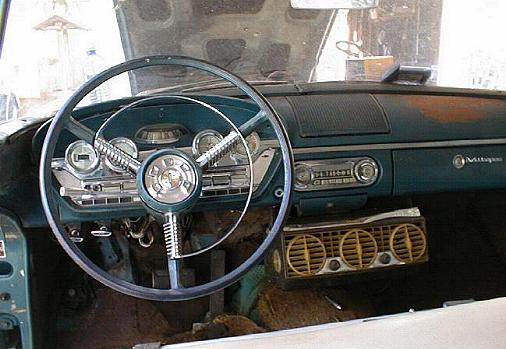 ---
From Ron: I have a few photos of a 1958 Edsel Citation I found in Ft. Worth ( a friend found) in a garage in the east side of town. They were taken as we pulled the car out of the garage. It was a ' 58 Citation 2 dr , turquoise and white with black roof , it has primer on it. These are very unusual photos as we never take them when we get a chance , usually only after we take the car out do we think of pictures in its original spot of finding . It was 2 dr hardtop with 410 engine, teletouch trans, p/s, p/b, radio. It has sat for a number of years. The colors are turquiose body , white scallop ,and black roof . I sold it to a man in Keene , Tx. It is in the process of restoration ! I hope to see the end results sometime in the future . It should be a nice car when done , it has an excellent color combination !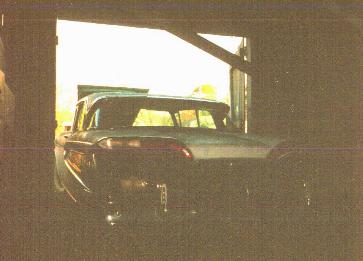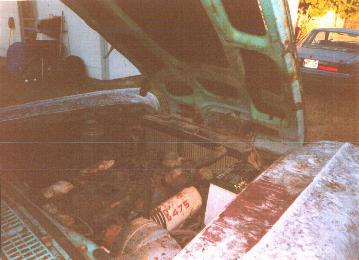 If you have info or photos of an Edsel Discovery, let us know!