Edsels at the Biltmore Estate
On Saturday, August 4, 2001, the Edsel Owners Club visited the Biltmore Estate as part of its annual convention, held this year in Asheville, N.C. This was George Vanderbilt's estate and is the largest private home in the United States.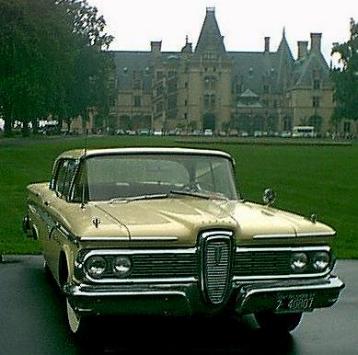 As these photos indicate, all three model years were represented. The cars drew a good deal of attention from the vistors to the Estate.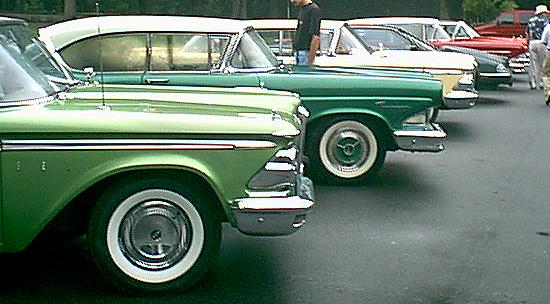 One convention participant was none other than Roy Brown, chief stylist for the Edsel!
(I was fortunate enough to be able to speak with Mr. Brown for a few moments and tell him how much I enjoy my Edsel.)

Here, Mr. Brown graciously poses with his creation.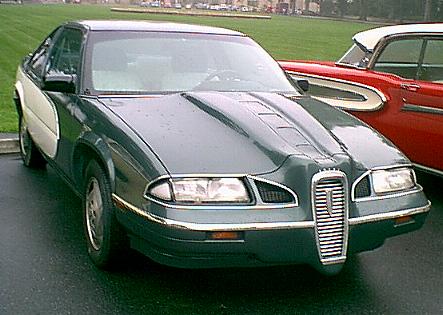 Also at the convention was this "Edsel" which had been created using a 1989 Pontiac Grand Prix as the base (simply because that is what the creator, Bill Stiger from OK, had sitting around to work with.)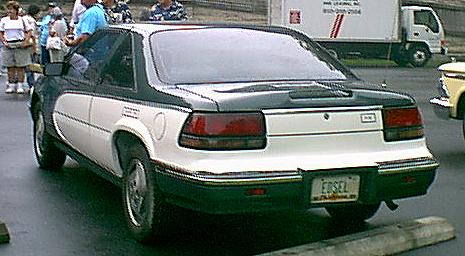 It was built to resemble the 1996 Edsel that Roy Brown sketched some years ago. Compare the sketches HERE.
BACK
---
Email: smith@edsel.net